"Be who you are, and be that perfectly well."- St. Francis de Salas
Jessica Goldblatt, Founder/Event Specialist
After twenty years of experience working on all types of events in her native San Francisco Bay Area, Jessica started Dreams on a Dime in 2007 to use her skills and philosophies to benefit her clients. Her degrees in Humanities and Industrial Design give her a nice balance in creativity and the study of human culture. Whether it's an intimate holiday dinner party, a fundraiser for a non-profit, or an elaborate wedding, Jessica's goal is to work with clients to create an event that they can feel prideful of and delighted with. Her strong organizational skills, ability to work under pressure, and problem solve allow clients to relax and enjoy their event. She's not embarrassed to admit that she can be a bit persnickety at times but, ultimately, it's the attention to detail that really shines through.  At the end of the day, there is a tremendous feeling of joy and accomplishment knowing that she has assisted in creating exactly what the client wants.
In her free time, Jessica is a regular fixture at the local thrift stores (she can tell you where all the San Francisco Goodwill stores are) and 99 Ranch Asian supermarket (the manager always stops and says hello).  She loves to travel & makes regular trips overseas to see relatives. She enjoys live music & movies, is always up for trying a new restaurant, and isn't ashamed to just loaf around the house with her husband and their dogs, Izzy and Delilah, watching "Law & Order" or "Modern Family" marathons.
Cierra Wilkins, Event Specialist
Born and raised in Southern Oregon, Cierra headed out to Southern California after high school to attend California Lutheran University. There she studied International Business with a minor in International Relations. While in high school she studied abroad in Italy and returned there for her junior year at university.
After graduation, Cierra got her feet wet in the event world as the private banquet manager for several restaurants and realized her passion for event planning. When she relocated to San Francisco, she continued on the events path as the Private Events Coordinator for San Francisco City Hall then joined the team at Dreams on a Dime.
When she's not working on events, she enjoys spending time with her family, exploring the Bay Area with her husband and their mini-Schnauzer, Jax, and is continually working on expanding and conquering the items on her bucket list.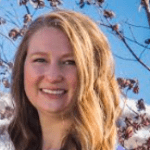 Brenda Dos Santos Szeto, Event Specialist
Brenda has spent her life pursuing and discovering the beauty of artistic expression. For the past six years, she's taken that same passion into planning unforgettable events, and curating an individualized experience for her clients. She believes that every event can be personalized with unique details to set the perfect mood. After planning and styling her own wedding, she realized that event planning was a culmination of all of her experiences, and discovered her calling as an event specialist. As Brenda joins the Dreams on a Dime team, she hopes to utilize her skills in art, design, craft, fashion, and organization to help her clients turn imagination into reality for all of their event needs.
With degrees in Graphic Design, Art Education, and Fashion Design, Brenda started her career as an after school program leader and an art instructor. She eventually moved on to design children's wear for some of the largest corporate identities. In 2013, Brenda started her own arts & crafts studio and event space, which earned recognition from multiple Bay Area publications.
When she is not working, Brenda enjoys crafting, researching new travel destinations and spending quality time with her husband, their new daughter, and their two fur babies, Bruiser and Miss Piggy.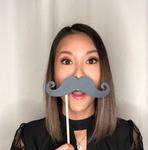 Jessica Franklin, Event Specialist
(Lake Tahoe/Reno Region)
Jessica's start in the wedding industry was as an event coordinator at a beautiful 100 year old farmhouse venue located in the Appalachian mountains, outside of Knoxville, TN. Two years later, she relocated to San Francisco, where she started working with Dreams on a Dime as a day-of assistant, quickly working her way up to becoming an event specialist and coordinating her own events. After six years of assisting many happy couples with one of the most important days of their lives, she bid San Francisco adieu and moving to South Lake Tahoe. But, that doesn't mean she's leaving Dreams on a Dime! Instead, we are expanding our market to include a boots-on-the-ground coordinator for the Lake Tahoe/Reno areas.
Jessica's down time is spent exploring her new Lake Tahoe surroundings, hiking, & snowboarding. When she's not enjoying outdoor activities, she likes working on word games and puzzles, isn't embarrassed to admit to playing video games, and loves spending time with her cat, Vince.


And, We ABSOLUTELY Couldn't Do It Without
Our Amazing Assistants:
Sara
Kylie
Mary
Karen
Stephanie
Robin
Valerie
Michelle
jennifer